Donate
Everyday we receive calls about animals and birds in distress on our streets. We need your help in helping serve our community animals.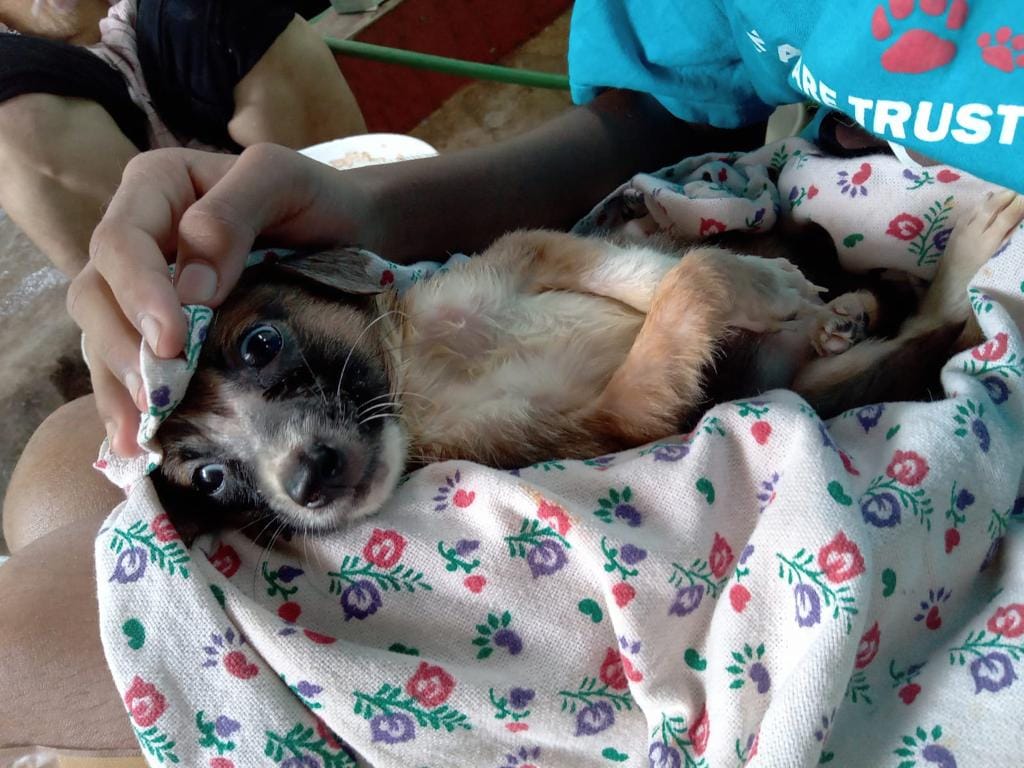 What is my monetary donation used for?
Your kind donation will help us with:
Surgeries and treatment
Food and basic supplies for our animals
Medical supplies for surgeries, long term care as well as on the spot treatment
Upkeep and maintenance of the shelter
Staff salaries
Fuel and maintenance of our vehicle and ambulance
and much more
How do I donate money?
Please follow the donation section on this page and fill in the details and submit
Can I donate money any other way?
Yes you can. You can donate through NEFT to the below mentioned bank account.

Bank details for sending your contributions:
(for donations within India)
Karnataka Bank Ltd., Bejai Church Cross Road, Mangaluru - 575004
Type of Account: Savings Bank
Account Number: 4782500101513801
IFSC Code: KARB0000478
MIRC Code: 575052003
What about foreign donations?
For Foreign Contributions:
State Bank of India
New Delhi Main Branch, 11 Sansad Marg, New Delhi 110001
Animal Care Trust
FCRA Savings Account
Account Number: 40318680851
Branch Code: 00691
IFSC Code: SBIN0000691
SWIFT SBININBB104
Are my cash donations tax deductible?
All donations are exempted under section 80 G of the Income Tax Act.
Contributions can be received under Foreign Contribution (Regulation) Act, 1976 - Reg No.094630201
Can I donate non-monetary items?
Yes you can always donate pet food, medicated shampoos, newspapers and old clothes. We also recommend you contact us and enquire for our immediate needs.